Francesca Starr's Office
190 E. 9th Ave., Suite 250 – C
Denver, CO 80203
Mailing Address:
2445 Hoyt St., Lakewood, CO 80215
phone: 720-815-6719
email Francesca: FrancescaStarr@gmail.com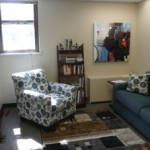 The office is in an old church on the southwest corner of Sherman and E. 9th Avenue in Capitol Hill.
The front entrance (on 9th) brings you onto the Lobby/2nd floor. Come to Suite 250, and have a seat.